Here at Heronshaw the children and staff are placed into one of four houses. The houses were launched in 2017 and were named after the four big lakes in Milton Keynes to celebrate 50 years of Milton Keynes turning 50. The houses are called: Tongwell (blue), Furzton (red), Caldecotte (yellow), Willen (green).
Each term the house with the highest points total enjoys a 'surprise' reward.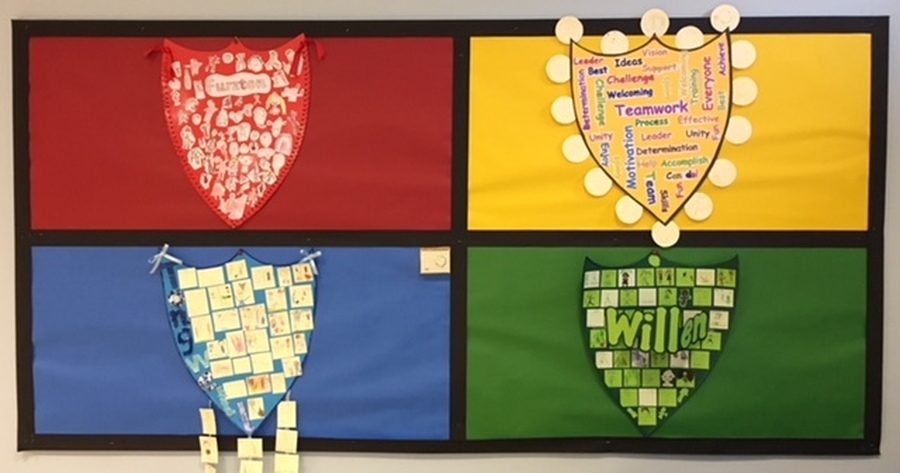 House Jars
Every team has their own jar which has been decorated to match the team colours. The jars are currently located in the jaws of our resident shark in our under-the-sea themed corridor. The children are awarded gems and these are placed inside the team jars. Each term the children earn gems for following our school values.