Our blogs
While Heronshaw School is closed everyone is very busy doing their learning at home. Each year group has it's very own blog below where wonderful things can be shared. Have a look at what has been going on below.
Beanstalk!
Posted: May 20, 2020 by: Alex Champion (mrschampion) on: Foundation Blog
Dear Bears
This week I am sitting in my garden writing this as the sun is shining and it is so warm! As I look around at all the beautiful flowers my eyes have fallen upon the beans I planted, my how they have grown! So I thought I would send you a picture of them. What do you think?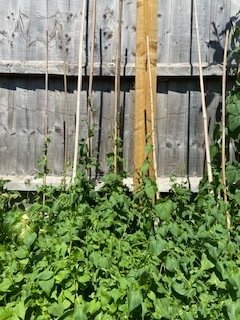 It is hard to believe that they were seeds just a few weeks ago. I think I may have planted too many - oops!
Well next week is half term so I would like you all to relax. Send me pictures for the Blog of any exciting things you have been doing.
Take care and stay safe.
Lots and lots of love
Mrs C
0 comments
No one commented yet.