Our blogs
While Heronshaw School is closed everyone is very busy doing their learning at home. Each year group has it's very own blog below where wonderful things can be shared. Have a look at what has been going on below.
Egyptian Fun!
Posted: May 5, 2020 by: Alex Champion (mrschampion) on: Foundation Blog
Hot on the heels of their powerpoint success last week, Ewan and Curtis have been wrapping themselves up like 'Mummies' and writing hieroglyphs! Fantastic job boys well done!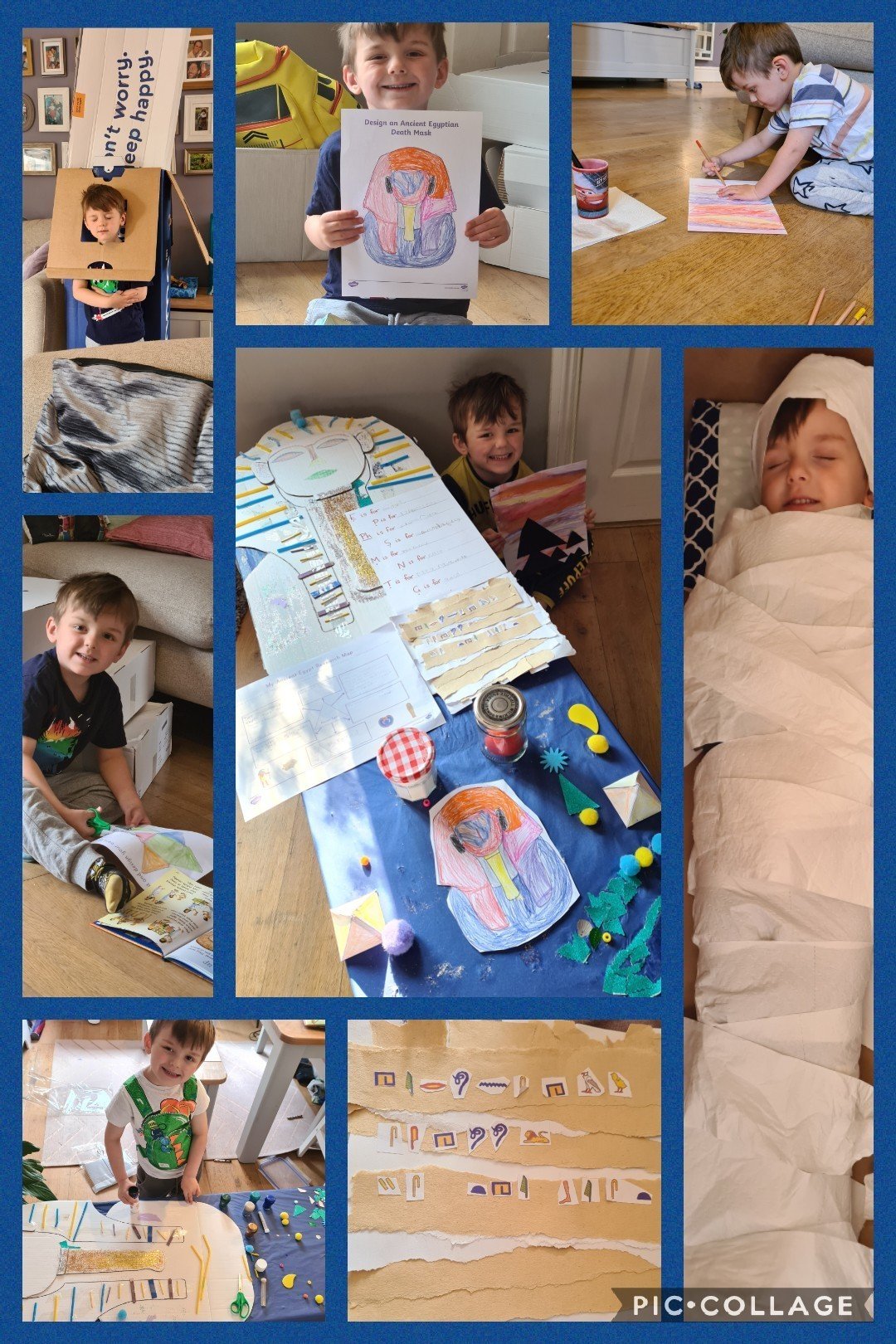 0 comments
No one commented yet.